CHURP at the January 2023 Annual Convention of Economists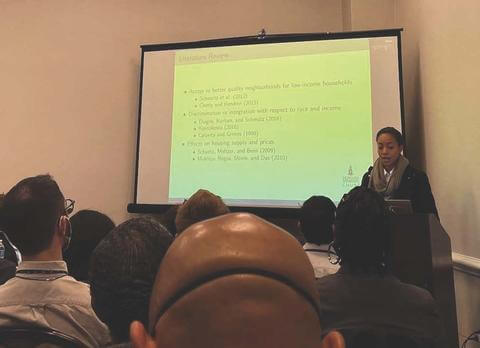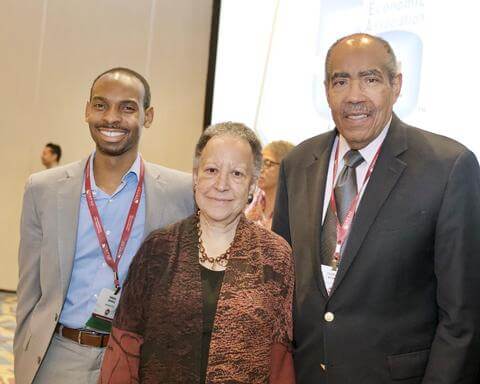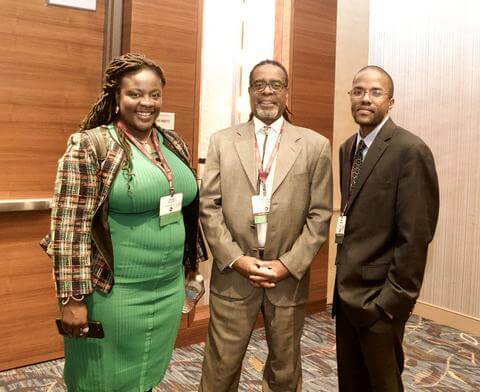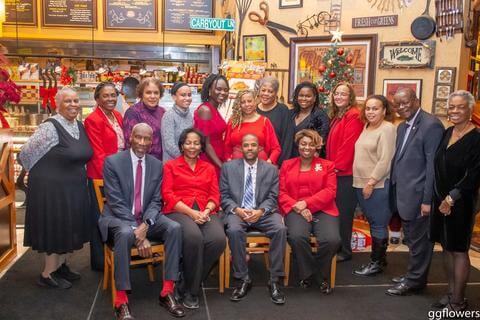 CHURP was well-represented at the recent annual meeting of the Allied Social Sciences Association. This coalition of the major economics organizations includes the National Economic Association, the organization of mainly Black economists that maintains a focus on the needs of underserved populations. CHURP's Post-Doctoral Researcher Nyanya Browne and Student Research Fellow Bethel Cole-Smith presented their findings in a paper "The China Trade Shock and Unionization among Black Workers in the United States." CHURP Director Haydar Kurban presented an urban housing paper, "Does Inclusionary Zoning Policy Promote Racial and Income Integration? A Case Study of DC IZ/ADU Program" on behalf of his research team and co-authors Bethel Cole-Smith, Gauri Gautam, Daniel Muhammad, and Susan Steward. Dr. Kurban also participated in two panel discussions of vital interest to the underserved – "Macroeconomics, Race, and Inclusive Growth" and "The Past, Present, and Future of Historically Black Colleges and Universities."
German Marshall Fund's Bridging Health, Housing, and Generations Conference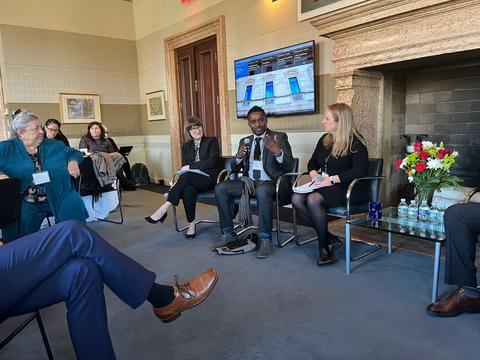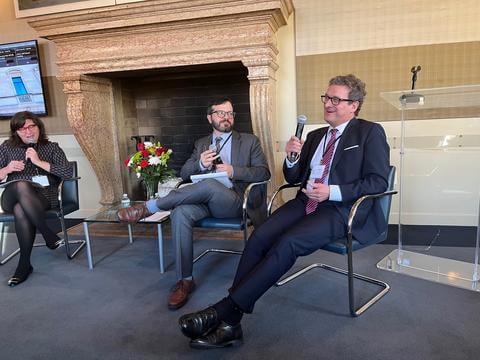 On Monday, December 5th 2022, CHURP Directors and Student Fellows participated in a convening of the German Marshall Fund entitled Bridging Health, Housing, and Generations: What the United States Might Learn from Germany's Intentional Multigenerational Housing Demonstrations. This all-day conference featured reports of leaders in intentional multigenerational housing projects in both Germany and the United States, and included a panel of housing experts including Dr. Haydar Kurban, Director of CHURP (see photo). The day's events were capped by a closing dialogue of Solomon Greene, who leads U.S. HUD's Office of Policy Development and Research with Matthias Von Schwanenfluegel, who recently served as Director General of the Division of Demographic Change, Older People, and Welfare in Germany's Federal Ministry of Family Affairs.
CHURP Leaders Present at White House Initiative on HBCUs Conference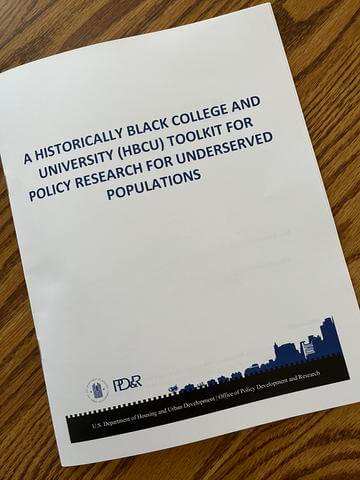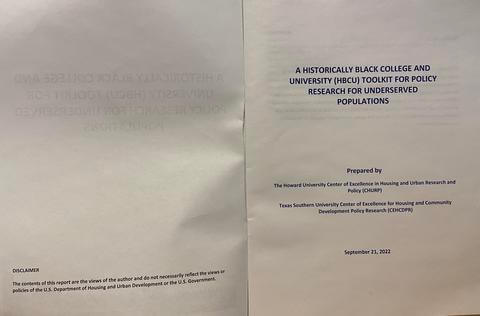 On September 21, 2022, Haydar Kurban, Director, and Rodney Green, Associate Director, shared the vision and goals of CHURP and the history of housing and urban research at Howard University on a panel at the White House Initiative on HBCUs Conference. The panel also included partnering researchers Jeffrey Lowe and Laura Solitaire from Texas Southern University. Chaired by Kinnard Wright from the Policy Development and Research unit of the U.S. Department of Housing and Urban Development, the panel unveiled the new HUD PDR publication, A Historically Black College and University (HBCU) Toolkit for Policy Research for Underserved Populations prepared through a collaboration between Howard University and Texas Southern University (see photo).
For an online version of the toolkit, click here.
MassMutual Insurance Company Holds Site Visit at CHURP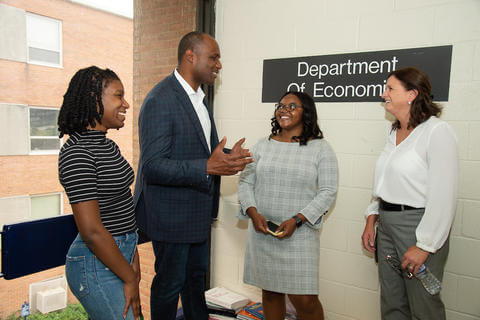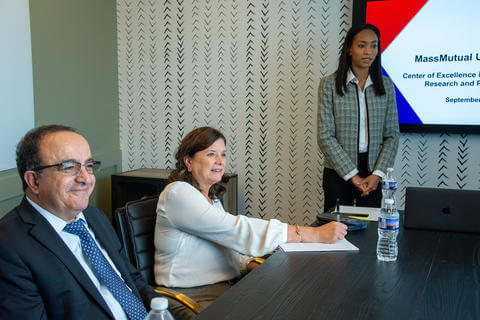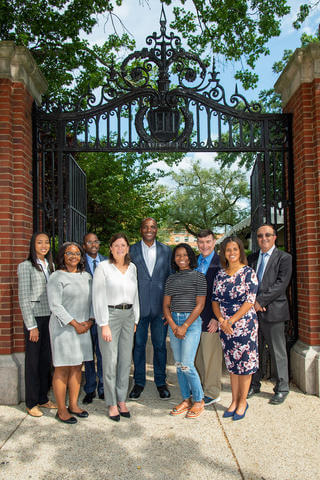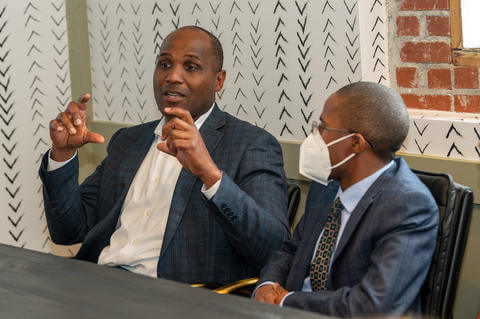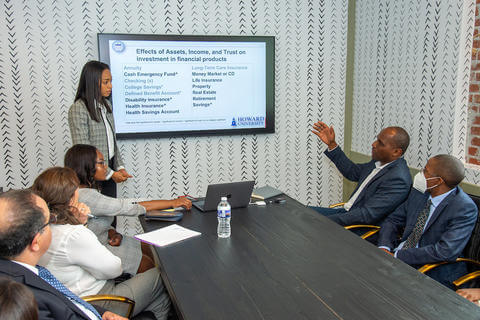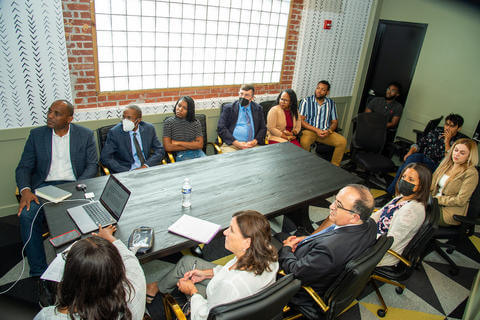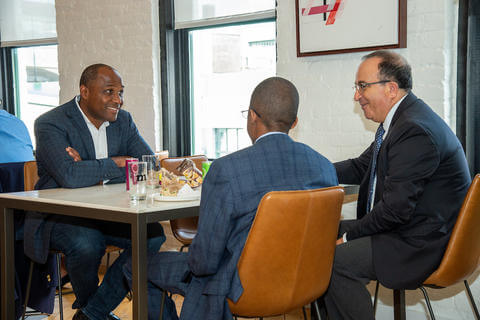 MassMutual Executive Dominic Blue and his team visited CHURP on September 19, 2022, with the goal of deepening the research partnership between MassMutual and CHURP. The visit was hosted by Drs. Haydar Kurban, Rodney Green, and Omari Swinton, Chair of the Economics Department. CHURP Research Fellow Bethel Cole-Smith provided an update on the challenges facing Black households in accessing appropriate financial instruments, a joint research project of MassMutual and CHURP. Later, the site visit team and CHURP leaders and staff toured the campus of Howard University including the Economics Department. Learn more about MassMutual.